Emails from hundreds of clients wanting to know how to choose what they call the ideal tarot deck have been jamming my inbox for the last five years. It is in response to their quest that I decided to pen this article. Thus, if you're one of those people looking for your "trusted ally" with whom you can understand one other, this article is for you. Before delving into the details of this piece, however, one thing must be noted: making an ideal deck recommendation is almost impossible thanks to one reason; it is a personal matter. The following are the questions to ask yourself when choosing your perfect deck.
What Theme Do You Want?
There is a deck for virtually every theme; spiritual paths, herbs, trees, Star Wars, unicorns, social justice, mermaids, fey, urban subjects, cats, etc. My brother even has an Angelina Jolie tarot deck in his library. But why does a theme matter? Simple; it helps you to connect more strongly and deeply with your tarot cards. For instance, let's consider herbal tarots; they combine the message embedded in particular cards with plant wisdom. Such a theme would help herbalists who may bank on the existing knowledge of plants to understand what the cards mean.
What Is the Artwork Like?
Does the deck's artwork speak to you? For most tarot enthusiasts, artwork plays a significant role in making their choice. Some peop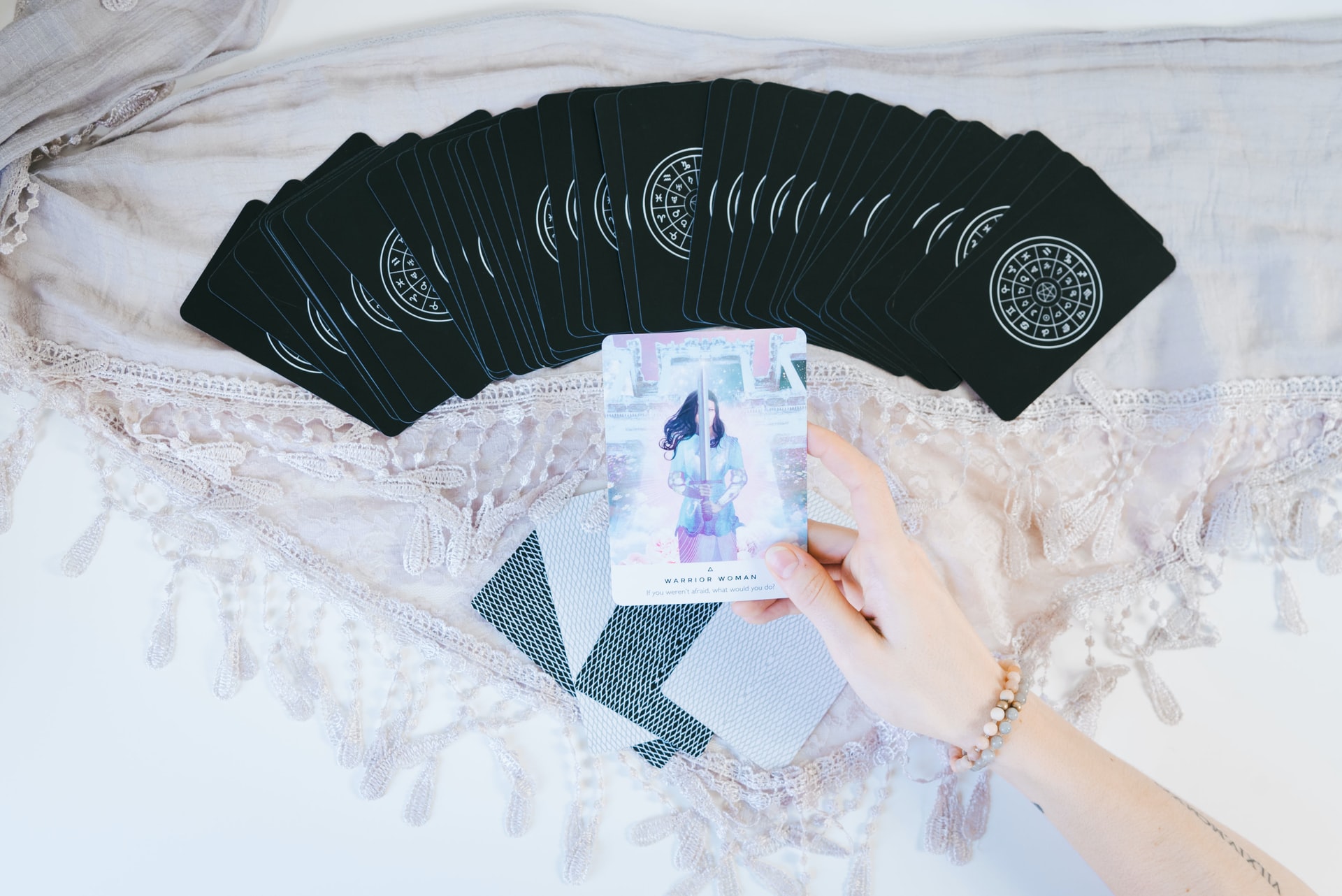 le (me included, sometimes, that is) read tarot cards without looking at them. Furthermore, some people have impaired vision. The crux of the matter, however, is that tarot cards are visual tools. In fact, it is the tarot card images that carry the symbols and stories and interpretation hints. Hence, you will want to be sure that the general artwork, including pictures on the tarot cards, resonates with you. For instance, I personally like bright colors and abstract imagery.
Who Created the Tarot Cards?
You may want to know who the creator of your tarot card is and the reason behind their creation. For some people, having some sense of connection with the tarot card creators matters a lot. In my case, I'm a queer female who would like to look for creators who boldly talk about socio-political topics, such as decolonization and feminism.
What Is the Price?
Decks come with varying prices based on quality. That means some low-income earners may not be able to afford some decks. As they say, you need to cut your coat according to your cloth, and there is no point trying to buy indie or self-published decks if your pocket does not allow. You could consider cheaper alternatives, such as the Shadowscapes Tarot and the Rider-Waite decks.